About Mallorca Training Camps
From unforgettable climbs to sunshine coasts
It's easy to see why so many triathletes call Mallorca their spiritual home. This is truly the cycling isle. With the Tramuntana mountain range to the west, and sleepy villages peppered with quiet fincas and fruit groves, Mallorca really has it all.
Every ride offering jaw dropping and astounding views, March, April and May offers simply the best riding. The island is taken over by triathletes & cyclists and you're likely to see more bikes than cars.
Mallorca Based Triathlon Training Volume Camp
Great Outdoor Adventure
SUPPORT VEHICLE
Support vehicle will shadow the route, provide mechanical support whilst also having the days nutrition and hydration on board.
BIKE HIRE
We will provide you with a Full Carbon Giant TCR road bike with Di2 groupset and disc brakes for more control when descending Mallorca's famous climbs and descents.
Guiding
Experienced staff know the roads better than anyone, guiding you along Mallorca's famous roads and mountain climbs, with the best scenic viewpoints and mountain springs on route.
Group Rides
Your ride group will be dictated by your Strava history, with both groups following very similar rides covering all abilities, distances, gradients and climbs.
Meals
Breakfast and Dinner are included, 2 days where you have swimming followed by Strength & Core, a hotel lunch will be provided. All ride nutrition will be provided by POWERBAR.
Accommodation
You will be staying in spacious apartment room with living room, dining and small kitchenette, in Port de Pollença, seamlessly suited to your requirements in an idyllic spot.
BIKE MAINTENANCE
We take very good care of all the bikes. If there is any specific issue with your bike, then please mention it to the support crew. This allows you to focus on your recovery.
Coaching Session
Dedicated coach support through every session will empower you with knowledge and the skills, in preparation for a season of Full or Half distance events.
To ensure maintenance of the conditioning edge throughout the competitive season, weekly training consistency is vital. To facilitate an athletes ability to be consistent in training, the athlete must have the opportunity to attain appropriate training stimuli and then have time to recover and adapt.
Mallorca Triathlon Training Camp Success Stories
TESTIMONIALS
During my triathlon training Jon assisted me with my nutrition and weight loss program. From 15st 2 down to 12st 12 in a cotrolled manor. This had a positive effect on my training and confidence.
Eddie Tango Robertson
(384) Completed Lakesman 2019 in: 15:02:38
Thank you Jon Goodege for been the most inspirational, motivational person I have ever met. It's a privilege to have you as my coach.
What ever your doing is obviously working 2hour 46 min for the bike leg absolutely blew me away and to finish with legs that still worked.
Andrew Moxon
Team GB Age Group Qualification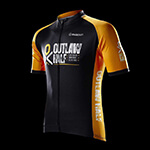 I can't recommend Jon enough, in 7 weeks he boosted my half Ironman time by 40 minutes and got me a GB slot!
I have never felt fitter or stronger and have had great fun buying new clothes to fit my new body!
Mrs. P
Team GB Age Group Qualification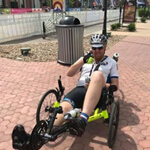 Nutrition plan was perfect, Hydration plan was spot on, training was totally worth it, all from you! Couldn't thank you enough!
Ben 'Irish' P
International Client With ME
Really grateful to Jon for an excellent training week. The variety, volume and intensity was exactly what I needed and he was able to tailor the groups' needs to suit every ability. Really pleased with the Incus Nova assessment as it's given me the precise feedback that I need in order to make the necessary improvements with my swimming & running. Can't wait to return next year again! ​
Roy
Wales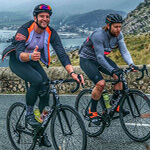 What an amazing Week, what an amazing Coach! On behalf of Norway we thank you!​​
Tollef
Norway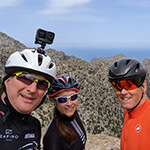 I just wanted to thank Jon for making my cycle in Mallorca so great!​
I was cycling solo for a week; Jon got me into his cycling group and showed me around. Great conversations, great cycling between mountains and unknown small lanes on the unbeaten tracks of Pollenca, so we were able to avid the traffic every day,​
​Good hearted, spot on trainer. Thanks Jon!​
Riccardo
Geneva
Prior to Mallorca Training Camps, I had never done a triathlon and was keen to improve my cycling. Jon provided a fun and challenging atmosphere with structured workouts on the beautiful island. It gave me to confidence to tackle my first Olympic (NYC Triathlon), and a year later I'm training for my first 70.3 (Mont-Trembant)
Helen
New York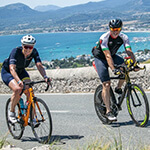 Whether you're training for an Ironman or looking for some challenging rides, Coach Jon will not disappoint. We had a fantastic week, rides were well organized and the routes were beautiful. ​
Suzi
Canada
I hired Jon for two months post camp to help me with training for the Ironman UK. He provided me with a personalized plan and helped me with nutrition. I did benefit a lot from this (losing 5kg) and improved my fitness significantly as a result. ​
Jonathan
Newcastle