Professionally Designed, Expertly Planned, Perfectly Executed Triathlon Volume Training Camp.
A great head start for you to prepare for a charity, sportive or racing events in 2023.
Our training camps focus on education and enjoyment, we train as we race, if it's a 4 hour ride, then it's a 4 hour ride, time after for café's, lounging by the pool, or investing time in the spa with hot and cold therapies.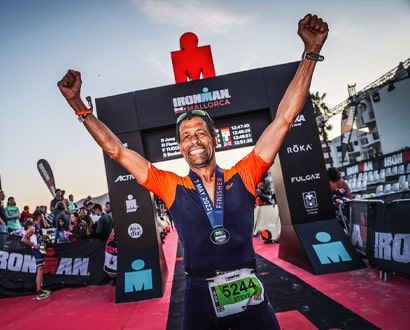 Get faster in any or all of the three triathlon disciplines Swimming, Cycling, or Running with personalised coaching plans.
Learn how to make the most of your limited training time so you can avoid burn out, injuries and still have a life.
Increase your confidence in your fitness, with constant monitoring and progression of training sessions.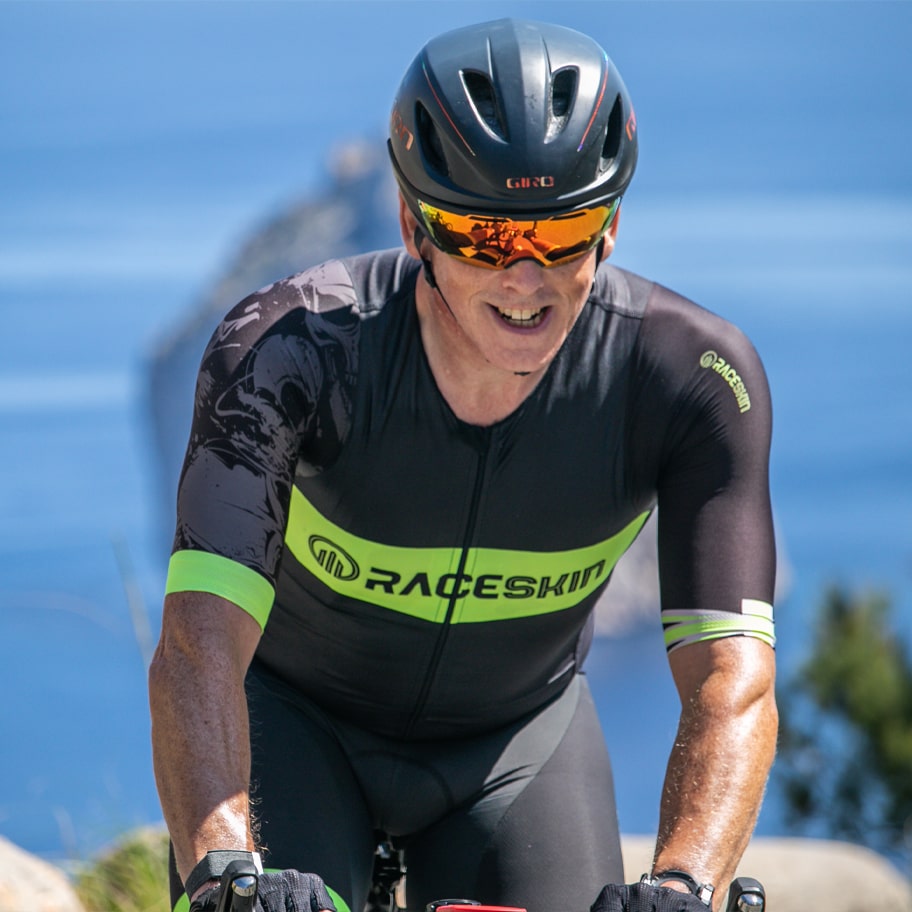 Hi my name is Jon Goodege
I'm a Triathlon coach and personal trainer. I help busy triathletes work hard and prepare for distance races such as triathlons and endurance events, making sure they complete and improve their times as well as helping them boost power, speed and stamina.
We train as we race,
Our long rides build not only endurance but also the psychological confidence that comes from being able to complete much more than the body will have to do on race day. These rides are also important in evaluating whether a given bike position can be maintained for the duration of the event, and they provide a good testing ground for on-bike nutrition and hydration experimentation.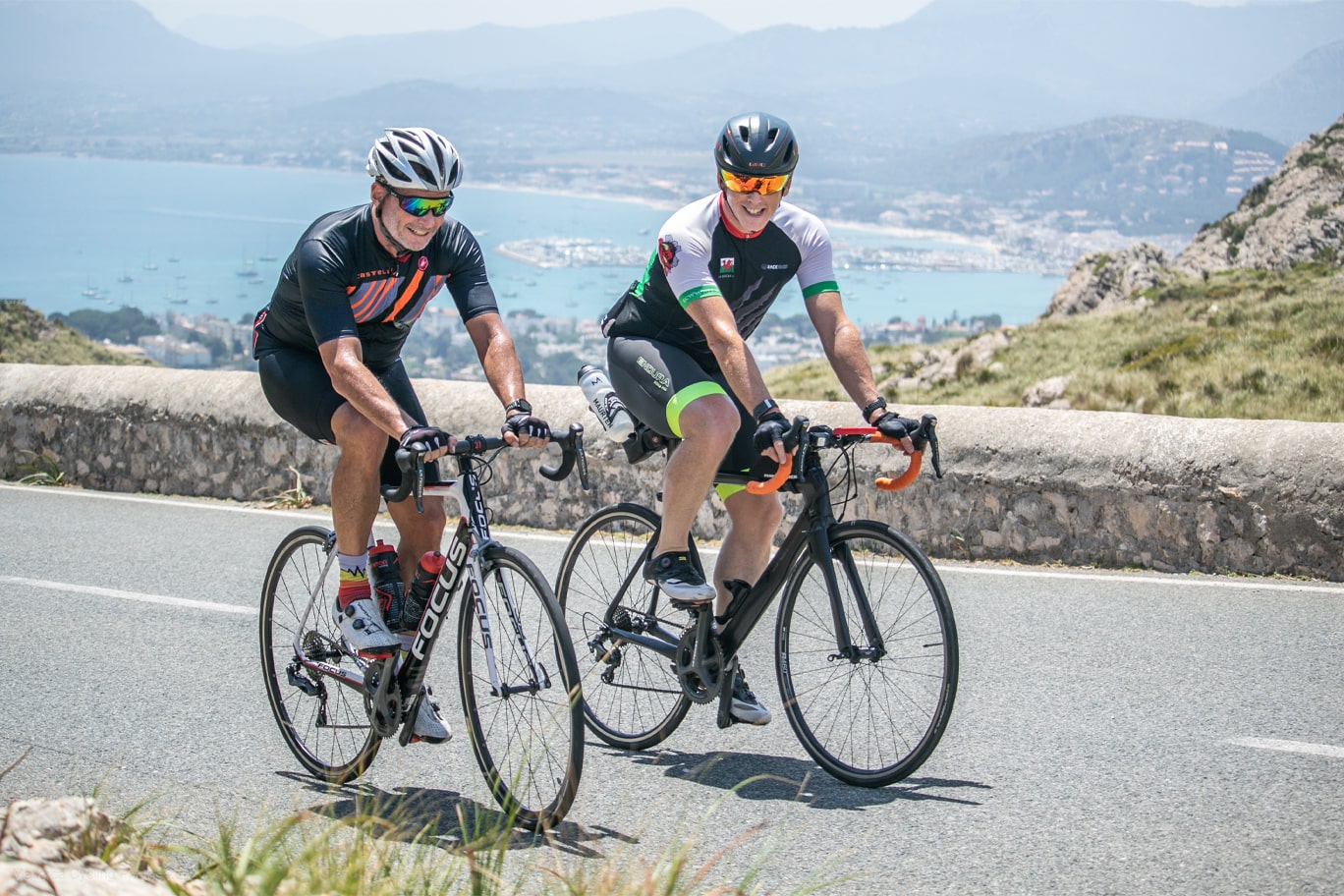 Make the Decision to Get Started
Arrange Your Free No Obligation Consultation
Start your journey to becoming a faster athlete
Tri Coach Jon Success Stories
TESTIMONIALS
Nutrition plan was perfect, Hydration plan was spot on, training was totally worth it, all from you! Couldn't thank you enough!
I can't recommend Jon enough, in 7 weeks he boosted my half Ironman time by 40 minutes and got me a GB slot!
I have never felt fitter or stronger and have had great fun buying new clothes to fit my new body!
Thank you Jon Goodege for been the most inspirational, motivational person I have ever met. It's a privilege to have you as my coach.
What ever your doing is obviously working 2hour 46 min for the bike leg absolutely blew me away and to finish with legs that still worked.
I completed a 6 month Military Preparation Programme, however Jon Goodege recognised the generic physical fitness programme wasn't developing me as much as I needed.
A 1-2-1 training programme was designed, fitness tests completed and a Parachute Regiment Assessment Course date selected.
The plan was flexible to my day to day routine however challenged me and developed my running speed and strength where I was able to achieve an A grade pass on Assessment.
The new goal was then to prepare for the Combat Infantryman Course and the knowledge, training plan and flexibility allowed me to develop and grow and arrive for training in awesome shape.
It was an all round preparation programme, with the Ice Breaker plan, Regimental History revision and Weapon Characteristics advice all enabled me to perform at an overall level to be graded top of my Assessment Course. Can't thank you enough!
Would just like to thank tri coach Jon for a year of professional tri coaching. I've just completed the outlaw x 70.3, even though the swim was shortened due to the cold was a tough race with a lot of the best age groupers in the uk taking part, I found that with Jon's expert coaching he guided me to a great triathlon experience. I am now looking forward to my winter training with tri coach Jon in preparation for the 2021 season. So again big thank you Jon, would highly recommend tri coach Jon true professional.
I was a busy mum working, 2 kids and training for half iron man, Jon was amazing he wrote me a programme that fitted round me and my life and listened to my feedback. He was always available on WhatsApp for any questions, help I needed. I couldn't have done it without him. He took away all my worries and concerns so on the day I felt confident. 100% recommend Jon for anyone thinking about doing any endurance events.