Triathlete Neuromechanics Workshop
Presented by the Revitalise Plan Ltd
Triathlete Neuromechanics Workshop presented by the Revitalise Plan Ltd
17th December 6-8pm via Zoom
GET TO THE STARTING LINE IN YOUR BEST CONDITION
Learn self-assessment and the solutions that will improve your triathlon performance and recovery with this unique neurocentric approach to movement.
To perform your best, avoid injury, reduce pain and speed recovery, you must first train your body to move correctly.
If you move poorly, you will fail to perform to our potential, however strong, hard-working or talented we may be.
You also invite needless injuries, unnecessary pain and slow down recovery.
This workshop addresses biomechanics and applied movement neurology issues that are hindering your progress.
These compensatory issues are easily resolved with simple personalised corrective exercises and neurological drills that improve mobility, posture, balance, coordination and efficiency through all your disciplines and transitions.
Your
Workshop
You will assess 8 areas of the body covering:
Foot & Ankle Biomechanics
Hip/Pelvic Function
Spinal Stability
Shoulder Strength & Mobility
Postural Transition
Balance & Body Righting Reflexes
Neural Fatigue
Brain Based Body Control
Upon completion of these tests, you will have a personalised routine to correct compensations and switch on your nervous system so you can move as efficiently as possible.
BONUS you will get a follow up online private consultation with either of the presenters.
The Presenters
Dave and Tracy formed The Revitalise Plan two years ago to help sports and activity loving people stop chronic pain and reoccurring injuries hinder their performance or stop them participating.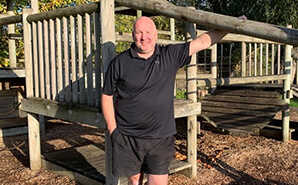 David Sanders
David Sanders is a Sports Scientist and Corrective Exercise Specialist focused on integrating the brain into exercise to produce long lasting improvements in movement.
Tracy Lamond
Tracy Lamond is a Personal Trainer, Corrective Exercise Specialist, and Yoga & Pilates Instructor.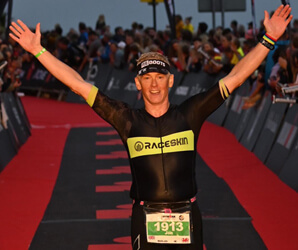 Tri Coach Jon
Tri Coach Jon discovered the Dynamic Duo whilst designing Mallorca Training Camps and this workshop would have been included in your Training Camp bundle, however COVID has had it's influence on bookings, so we thought it best to launch it at a discounted rate before Christmas.
Implemented into your base training phase will assist with form progression prior to the transition to any build phase in the athlete's training programmes, even for early season races.
They all draw on 50 plus years' experience as coaches, gym owners, educators and directors to bring cutting edge solutions to the sports & fitness industry, with some Triathlon focussed insights from Jon.
I am now running 1 mile per hour faster than 4 months ago, I can't endorse this process enough.
What if I said you would be 5 mins quicker in your swim, 15 minutes quicker on your bike and 20 minutes quicker on your run???? How would that look on your next Ironman finish time?
Limited time offer. Reserve your seat now!