Triathlete Neuromechanics Workshop
Presented by the Revitalise Plan Ltd
Triathlete Neuromechanics Workshop presented by the Revitalise Plan Ltd
17th December 6-8pm via Zoom
GET TO THE STARTING LINE IN YOUR BEST CONDITION
Learn self-assessment and the solutions that will improve your triathlon performance and recovery with this unique neurocentric approach to movement.
To perform your best, avoid injury, reduce pain and speed recovery, you must first train your body to move correctly.
If you move poorly, you will fail to perform to our potential, however strong, hard-working or talented we may be.
You also invite needless injuries, unnecessary pain and slow down recovery.
This workshop addresses biomechanics and applied movement neurology issues that are hindering your progress.
These compensatory issues are easily resolved with simple personalised corrective exercises and neurological drills that improve mobility, posture, balance, coordination and efficiency through all your disciplines and transitions.
Your
Workshop
You will assess 8 areas of the body covering:
Foot & Ankle Biomechanics
Hip/Pelvic Function
Spinal Stability
Shoulder Strength & Mobility
Postural Transition
Balance & Body Righting Reflexes
Neural Fatigue
Brain Based Body Control
Upon completion of these tests, you will have a personalised routine to correct compensations and switch on your nervous system so you can move as efficiently as possible.
BONUS you will get a follow up online private consultation with either of the presenters.
The Presenters
Dave and Tracy formed The Revitalise Plan two years ago to help sports and activity loving people stop chronic pain and reoccurring injuries hinder their performance or stop them participating.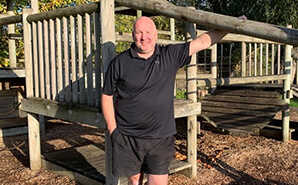 David Sanders
David Sanders is a Sports Scientist and Corrective Exercise Specialist focused on integrating the brain into exercise to produce long lasting improvements in movement.
Tracy Lamond
Tracy Lamond is a Personal Trainer, Corrective Exercise Specialist, and Yoga & Pilates Instructor.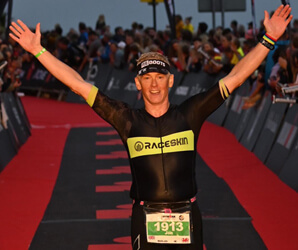 Tri Coach Jon
Tri Coach Jon discovered the Dynamic Duo whilst designing Mallorca Training Camps and this workshop would have been included in your Training Camp bundle, however COVID has had it's influence on bookings, so we thought it best to launch it at a discounted rate before Christmas.
Implemented into your base training phase will assist with form progression prior to the transition to any build phase in the athlete's training programmes, even for early season races.
They all draw on 50 plus years' experience as coaches, gym owners, educators and directors to bring cutting edge solutions to the sports & fitness industry, with some Triathlon focussed insights from Jon.
I am now running 1 mile per hour faster than 4 months ago, I can't endorse this process enough.
What if I said you would be 5 mins quicker in your swim, 15 minutes quicker on your bike and 20 minutes quicker on your run???? How would that look on your next Ironman finish time?
Limited time offer. Reserve your seat now!
Mallorca Triathlon Training Camp Success Stories
TESTIMONIALS
A great week training in paradise! Amazing facilities and food, well organised for you to focus on yourself, your training but also enjoy yourself and relax! The camp is very flexible to everyone needs and level of fitness. The early morning swim sessions are a great way to start the day. I already miss cycling in Mallorca, the routes are fantastic and Jon will make sure to pick the right cycling routes for you! He is really available to listen and answer all your questions. It's been a huge training boost and learnt new things that have helped me getting ready for my ironman 70.3 objective, thanks!​
Clara Ville
Ironman 70.3 Staffordshire 5:50:37 - 16th in AG - First 70.3.
I hired Jon for two months post camp to help me with training for the Ironman UK. He provided me with a personalized plan and helped me with nutrition. I did benefit a lot from this (losing 5kg) and improved my fitness significantly as a result. ​
Jonathan
Newcastle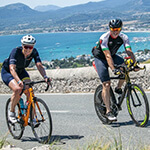 Whether you're training for an Ironman or looking for some challenging rides, Coach Jon will not disappoint. We had a fantastic week, rides were well organized and the routes were beautiful. ​
Suzi
Canada
Prior to Mallorca Training Camps, I had never done a triathlon and was keen to improve my cycling. Jon provided a fun and challenging atmosphere with structured workouts on the beautiful island. It gave me to confidence to tackle my first Olympic (NYC Triathlon), and a year later I'm training for my first 70.3 (Mont-Trembant)
Helen
New York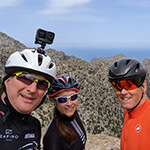 I just wanted to thank Jon for making my cycle in Mallorca so great!​
I was cycling solo for a week; Jon got me into his cycling group and showed me around. Great conversations, great cycling between mountains and unknown small lanes on the unbeaten tracks of Pollenca, so we were able to avid the traffic every day,​
​Good hearted, spot on trainer. Thanks Jon!​
Riccardo
Geneva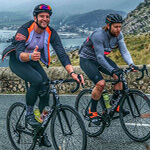 What an amazing Week, what an amazing Coach! On behalf of Norway we thank you!​​
Tollef
Norway
Really grateful to Jon for an excellent training week. The variety, volume and intensity was exactly what I needed and he was able to tailor the groups' needs to suit every ability. Really pleased with the Incus Nova assessment as it's given me the precise feedback that I need in order to make the necessary improvements with my swimming & running. Can't wait to return next year again! ​
Roy
Wales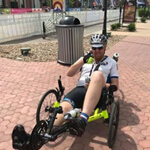 Nutrition plan was perfect, Hydration plan was spot on, training was totally worth it, all from you! Couldn't thank you enough!
Ben 'Irish' P
International Client With ME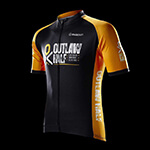 I can't recommend Jon enough, in 7 weeks he boosted my half Ironman time by 40 minutes and got me a GB slot!
I have never felt fitter or stronger and have had great fun buying new clothes to fit my new body!
Mrs. P
Team GB Age Group Qualification
Thank you Jon Goodege for been the most inspirational, motivational person I have ever met. It's a privilege to have you as my coach.
What ever your doing is obviously working 2hour 46 min for the bike leg absolutely blew me away and to finish with legs that still worked.
Andrew Moxon
Team GB Age Group Qualification
During my triathlon training Jon assisted me with my nutrition and weight loss program. From 15st 2 down to 12st 12 in a cotrolled manor. This had a positive effect on my training and confidence.
Eddie Tango Robertson
(384) Completed Lakesman 2019 in: 15:02:38