09 Mar – 16 Mar 2024 (Sub 12)
Professionally designed, expertly planned, perfectly executed triathlon volume training camp. A great head start for you to prepare for a charity, sportive or racing events in 2024.
Our training camps focus on education and enjoyment, we train as we race, if it's a 4 hour ride, then it's a 4 hour ride, time after for café's, lounging by the pool, or investing time in the spa with hot and cold therapies.
YOUR STAY
Luxurious Sports Hotel*
7-nights' accommodation
Half Board basis plus (drinks with dinner)
Exquisite buffet with daily theme
(Majorcan, Latin, Mediterranean and Oriental)
Transfers from/to Palma Airport
ON THE BIKE
4 Group rides (minimum)
Tri Coach & Ride guides
Support vehicle
Sports nutrition
Sports hydration
Safety briefing
SUPPLIED
Carbon Di2 bike
Disc Brakes
Strength & Core Session
Sports Nutrition
Sports Hydration
Chamois cream
AND MORE
Recovery Drinks
Hot & Cold therapies
Self-massage guidance
Nutrition plan post camp
Training guidance up to race day
Race Day Mastery plan
*The Zafiro Tropic 4-star hotel is the perfect place for a dream vacation, as well as being the official hotel of Zafiro IRONMAN 70.3 Mallorca-Alcudia.
Not included:
Extra drinks apart from those available at meal times, or which incur extra costs like alcohol.
No unexpected add-ons / hidden fees
No 1-2-1 session UP SELL
SCHEDULE
Considering the daily weather conditions, groups ability, the groups fitness level, we have the flexibility to adjust where required. This is a tailor made training camp, so we adapt everyday, like a pro athlete would!
Day 1
Saturday – Arrival in Palma, Mallorca
Arrive then check-in, grab a pool towel, enjoy a post travel relaxing swim in the 25m heated pool. 1700hrs briefing, before a hotel tour and group dinner. 
Day 2
Sunday 80 – 100km Bike
Today we will introduce you to the wonderful cycling roads of Mallorca. A few amazing iconic beauty spots as an introduction to the Island, brick run off and recovery shake.​
Progressive Bike Ride with Brick Run. Today we return to your bike and the wonderful cycling roads, exploring the hills of Mallorca. You will have the opportunity to do a brick run followed by your recovery drink.
Day 4
Tuesday – Sea & Pool Swim​
2-3000m Sea Swim is the perfect start to your day. Midday run followed by an afternoon nap before your Pool Swim Analysis.​
Day 5
Wednesday – Bike Progression 120km with HEIGHT gain​
Progressive ride and brick run session confirming your pace and nutrition protocols. Progression depends on athletes, can be distance, elevation or a combination of both.
Day 6
Thursday – Sea & Pool Swim 
3-4ooom Sea Swim is the perfect start to your day. Midday run followed by a swim in the Pool, on both swims we focus on areas identified on the Swim analysis. An afternoon nap followed by your recovery drink.
Day 7
Friday – Go LARGE or go HOME!
Sub 12 is FULL Race distance, profile is dependent on athlete ability. Brick run to confirm your nutrition and hydration plan – leading to confirmation of your race day plan!
After dinner we will have a social gathering with awards ceremony.
Most improved Overall Fitness,
Best Climber of the Week,
Best Sprinter of the Week,
All based on our Strava site.
Day 8
Saturday – Departure to Palma, Mallorca
Our own Park Run variation, uncoached and evidenced through Strava, a competition for the fastest 5km run. When you are ready, you will be collected from the hotel and taken to Palma Airport for your flight home.
We look forward to seeing you again in the future!
Limited time offer. Reserve your seat now!
Mallorca Triathlon Training Camp Success Stories
TESTIMONIALS
A great week training in paradise! Amazing facilities and food, well organised for you to focus on yourself, your training but also enjoy yourself and relax! The camp is very flexible to everyone needs and level of fitness. The early morning swim sessions are a great way to start the day. I already miss cycling in Mallorca, the routes are fantastic and Jon will make sure to pick the right cycling routes for you! He is really available to listen and answer all your questions. It's been a huge training boost and learnt new things that have helped me getting ready for my ironman 70.3 objective, thanks!​
Clara Ville
Ironman 70.3 Staffordshire 5:50:37 - 16th in AG - First 70.3.
I hired Jon for two months post camp to help me with training for the Ironman UK. He provided me with a personalized plan and helped me with nutrition. I did benefit a lot from this (losing 5kg) and improved my fitness significantly as a result. ​
Jonathan
Newcastle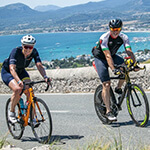 Whether you're training for an Ironman or looking for some challenging rides, Coach Jon will not disappoint. We had a fantastic week, rides were well organized and the routes were beautiful. ​
Suzi
Canada
Prior to Mallorca Training Camps, I had never done a triathlon and was keen to improve my cycling. Jon provided a fun and challenging atmosphere with structured workouts on the beautiful island. It gave me to confidence to tackle my first Olympic (NYC Triathlon), and a year later I'm training for my first 70.3 (Mont-Trembant)
Helen
New York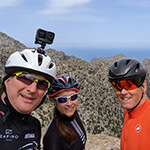 I just wanted to thank Jon for making my cycle in Mallorca so great!​
I was cycling solo for a week; Jon got me into his cycling group and showed me around. Great conversations, great cycling between mountains and unknown small lanes on the unbeaten tracks of Pollenca, so we were able to avid the traffic every day,​
​Good hearted, spot on trainer. Thanks Jon!​
Riccardo
Geneva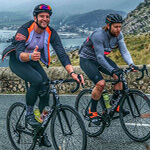 What an amazing Week, what an amazing Coach! On behalf of Norway we thank you!​​
Tollef
Norway
Really grateful to Jon for an excellent training week. The variety, volume and intensity was exactly what I needed and he was able to tailor the groups' needs to suit every ability. Really pleased with the Incus Nova assessment as it's given me the precise feedback that I need in order to make the necessary improvements with my swimming & running. Can't wait to return next year again! ​
Roy
Wales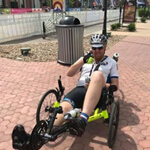 Nutrition plan was perfect, Hydration plan was spot on, training was totally worth it, all from you! Couldn't thank you enough!
Ben 'Irish' P
International Client With ME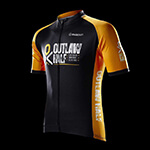 I can't recommend Jon enough, in 7 weeks he boosted my half Ironman time by 40 minutes and got me a GB slot!
I have never felt fitter or stronger and have had great fun buying new clothes to fit my new body!
Mrs. P
Team GB Age Group Qualification
Thank you Jon Goodege for been the most inspirational, motivational person I have ever met. It's a privilege to have you as my coach.
What ever your doing is obviously working 2hour 46 min for the bike leg absolutely blew me away and to finish with legs that still worked.
Andrew Moxon
Team GB Age Group Qualification
During my triathlon training Jon assisted me with my nutrition and weight loss program. From 15st 2 down to 12st 12 in a cotrolled manor. This had a positive effect on my training and confidence.
Eddie Tango Robertson
(384) Completed Lakesman 2019 in: 15:02:38